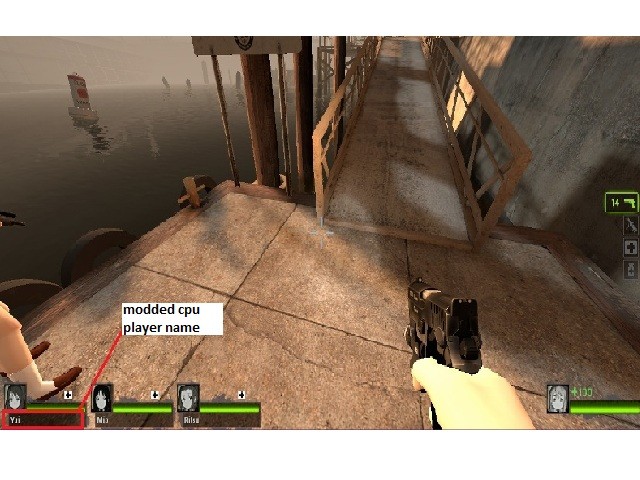 hey...guy i find a weird way to mod left 4 dead 2 version 2.0.7.0 ... after many trial and fail. finally i got a solution to mod the left 4 dead 2 like changing the caracter name in "l4d360ui_english" and change anything you like whatsoever. i hope this post can help you.............
1)make sure you have the left 4 dead 2 version 2.0.7.0 and backup your "left4dead2" folder
2)download GCFScafe link http://nemesis.thewavelength.net/index.php?p=25 and extract the pak01_dir.vpk by click mouse 2 on "root" folder to desktop or anywhere (make sure it root folder)
3)merge all the extracted file inside the root folder into "left4dead2" folder inside your game directory the rename pak01_dir.vpk to pak01_dir.vpkbak (this file will be ignored)
4)run the game. if it working skip step 5,6,7. If NOT WORKING CONTINUE TO BELOW TROUBLESHOOTING GUIDE!
4)to fix this problem you need to download the standalone patch 3.2 (L4D2SP 3.2) link http://www.mediafire.com/?r9gbvajvwsbq7oa and install it, use "revmu emulator!!" the run and you got this error message "unable to launge game because clien.dll is being used by other process"
5)to fix the problem run "L4D2 Control Panel" click next select "restore game setting" the tick on both "left 4 dead 2 custom start (emergency start) and restore config.cfg click next and finish.
6)start game if it work it a success.
7)install you custom content and enjoy your mod....like me
note: if you got this message "server is enforcing consistency for this file:File left4dead2/Pak01_dir.vpk was not found." while creating a game or play as single player
use this command to disable file consistency check "sv_consistency 0" then you should able to create game!
the addon vpk just working fine no need to extract them just put it into addon folder.
this is no a joke look to the attached picture, look closely it character name
tested on zoey mod tested on k-on mod
working perfectly......on windows 7 64bit and win xp 32bit